My friend Marty is a nanny for the Brocks. She is super sweet and set up a photo shoot to have pictures taken of the kids for their Dad for Father's Day! I had never done photographs of teens so I was definitely a bit nervous. They were so funny--always messing with one another and laughing. It really worked out well and made for some fun candid shots. :)
This is one of my favorites. These two were messing around...fighting really! But I told them to keep it up because it was making for great pictures!
The individual photos are the ones I love the most. They are little windows into the personalities of these kids. I love it when I can capture personality!
Marty said she didn't think she had any pictures of her with the kids so we definitely had to remedy that!
Although the kids messed around with each other and picked on one another, I really saw a closeness between them. All that "fighting" was just their way of interacting as siblings. I think this crew will stay really close into adulthood. It was fun to be able to capture their playfulness at this stage of their lives. I think they'll look back as adults and laugh!
This last shot reminds me of an album cover. Very fun!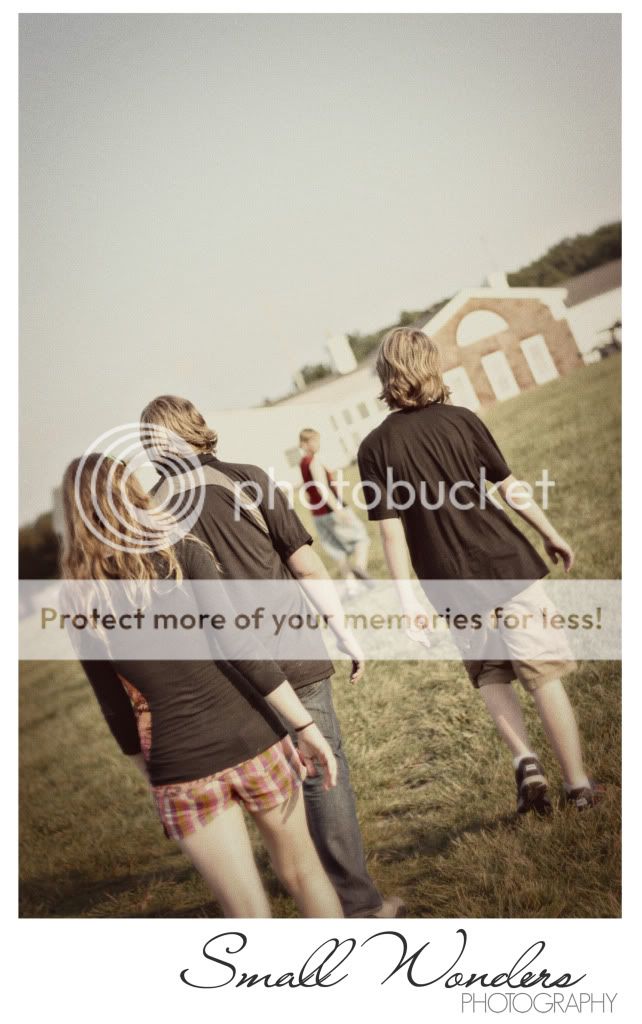 After the shoot, Marty sent me this kind note about their session:
"There are big changes coming up for the Brock Family. Getting all of the kids together for a photo shoot in the future may be difficult. So I thought this would make a special Father's Day gift for them to give their Dad. Misty was offering a special, so I asked her to take the pictures for us. She suggested we go to the Battlefield outside of Manassas, VA for some unique and beautiful backgrounds. My hat was off to Misty, for the kids were in top form by picking on one another (they are kids after all!). But Misty was persistent and quick. Some of the moments she captured on her camera actually look like the kids were having fun together instead of fighting! Well done! The pictures are great moments of "real life" and give glimpses into each of their characters and personalities. I highly recommend Misty Rodda and Small Wonders Photography for your Family pictures! Thanks Misty!"
Thank you, Marty!!! And thanks to the Brock "kids" (is that appropriate language for pre-teens and teens?). I really had a great time!